The Hear Our Voices Act of 2023: How Will It Impact Students?
This spring, Governor Wes Moore will sign the Hear Our Voices Act of 2023 into law. The act requires each public school to provide information to students, teachers, faculty and parents on the resources in place concerning their rights under Title IX of the Education Amendments of 1972.
This was the third year that the Hear Our Voices Act was presented to the state legislature, and both chambers finally passed the bill into law. Maryland House Delegate Jazz Lewis sponsored this bill to tackle transparency in reporting sexual misconduct, including harassment and violence.
I had the privilege of testifying to both the Ways and Means Committee of the House of Delegates and the Education, Energy and the Environment Committee of the Senate.
As stated in my oral testimony, almost half of all women experience sexual assault and 81% of female rape victims experience this damaging event before age 25 according to the National Intimate Partner and Sexual Violence Survey. Alarmingly, Maryland ranked 3rd in sexual assault in 2017-2018 according to the U.S. Department of Education. This law emphasizes the need for Maryland public school systems to provide resources to students, staff and families. The law also ensures that public schools in Maryland inform the school communities on who the Title IX Coordinator is.
Title IX of the Educational Amendments of 1972 states that "no person in the United States shall, on the basis of gender, be excluded from participating in, be denied the benefit of, or be subjected to discrimination under any educational program or activity that receives federal financial assistance."
Many students are unfamiliar with federal protections under Title IX, which go beyond just presenting students with equal opportunities. Often, Title IX is correlated with colleges and universities, but the law also protects K-12 students from discrimination.
All Maryland counties have their own designated Title IX Coordinator, and Ms. Anne Roy currently serves in this role for Howard County. Howard County Public Schools remain committed to providing an educational environment free from sexual discrimination. The county provides resources online and has several sexual misconduct policies in place, including Policy 1020 and 1025, which sets clear guidelines for students and faculty for preventing, recognizing, reporting and addressing instances of sexual misconduct.
Students can report sexual misconduct in several ways, including through the Howard County Bullying & Intimidation form, by telling a trusted teacher or by contacting the Title IX Coordinator directly.
"You don't have to use the Bullying, Cyberbullying, Harassment or Intimidation Reporting. You can go to a trusted adult, be it [a] counselor, be it [a] administrator, be it… be it anybody, and then all of our staff are trained in such a way that if it's just a verbal telling of a story… They are listening and asking certain questions to say this was a bullying incident. The same is true for sexual harassment," Roy said.
Even with the many ways to report sexual misconduct and increased resources with the new law in place, traumatic events like this can still occur. However, the county remains committed to protecting students.
"I wish I could say we never had [cases of sexual misconduct]. But we do. Nobody is saying, how do we do damage control? How do we sweep this under the rug? How do we make sure nobody finds out about it? With what they are saying from the top down, here is how we do it. How can we address this the best way possible for all of our kids?" Roy said.
The Hear Our Voices Act of 2023, which informs school communities on their rights under Title IX and processes for filing sexual misconduct, can help victims of sexual misconduct receive justice. By passing this bill, Maryland remains committed to hearing the voices of all students.
About the Contributor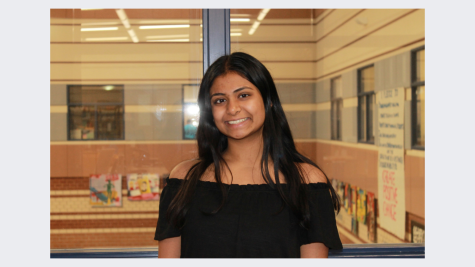 Isabel Mathews, Managing Editor & Head of Multimedia
Hey there! I'm Isabel, and I am a senior. This is my third year in journalism, and I am serving as Managing and Multimedia Editor. I'm involved in Class...