Summer Awaits
As the end of the school year at Marriotts Ridge approaches, students grow excited for summer break. This excitement comes from the anticipation of freedom, relaxation and fun. Students at Marriotts Ridge have a wide range of summer plans, from going to the beach, hanging with friends and family to preparing for the next school year.
This summer is special for seniors as this is the last summer before their college lives and careers kick off. Many seniors plan to spend their summer enjoying themselves before the next chapter of their life begins.
"This summer I plan on making the most of my time left with my friends and working before heading to college. I will be living in Ocean City, hanging out on the beach, catching up with friends that are home from college and enjoying the beautiful sunsets over the water," senior Cory Meredith said.
Other students plan to spend their summer making money. One of many benefits of summer is having extra free time that students can use to get a job.
"I will be working at the Bagel Bin since my mornings won't be taken up by school. I love this job as I see a future in culinary and this job allows my first steps in the kitchen. Since the Bagel Bin has morning hours, it allows me to go to a second job in the afternoon at the carwash. I don't enjoy the work as much, but the people, atmosphere and pay make it all worth it. Although I look forward to working and making money, I will also leave time to spend with my friends doing the things I enjoy," sophomore Lukas Trellis said.
While some plan to spend summer working or enjoying themselves, many plan on focusing on the following school year. Many students intend on spending their summer preparing for upcoming tests like the SAT or ACT.
"Although summer is for enjoying yourself, I need to prepare for next school year as I will be taking the SAT and ACT. I will be taking classes in order to prepare for the upcoming tests; I will also be taking HCC classes to get ahead. However I will still make time for fun and relaxation over the summer," sophomore Luke Holland explained.
Students may celebrate their summers all different kinds of ways, but one thing is sure: everyone is looking forward to the sunny days ahead.
About the Contributor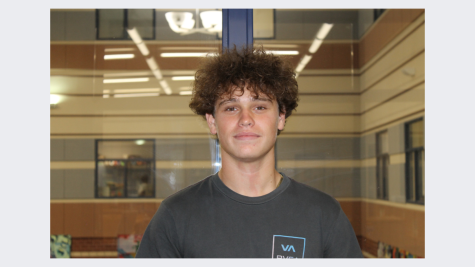 Liam Wolfsheimer, Staff Writer
Hi, my name is Liam Wolfsheimer. I am a sophomore, and this is my first year in journalism. I will be a writer this year, focusing mainly on sports. I...