Dance Program Lights Up The Stage
On May 3 and 4 at 7pm, the Marriotts Ridge Dance Program held their final performance of the school year, the Spring Recital. The dance program has worked hard all year to put together dances for all of their shows. Their previous performances this year, such as the winter concert and their pieces during the pep rallies, have been memorable, so excitement for the final show was at an all time high.
There were many different dances in the spring show such as duets, solos and group dances. The style of dances range from jazz to contemporary to musical theater and even hip-hop. The dancers were excited to showcase everything they've been working on.
"As well as group pieces, I also get to perform my senior solo piece in the style of musical theater which I am super excited about!" senior Jadyn Kelly said.
The dance program requires teamwork and responsibility to run effectively, which allows students to have leadership opportunities.
"I have taken on a leadership position as Dance Company Captain. The title holds a lot of responsibility. I was essentially the voice of the entire company," senior Lily Eshleman stated.
The new dance teacher this year, Ms. Owens, came into the school with new ideas and traditions from her last position, and returning dancers brought back old traditions from last year. These events helped bring the dance classes and companies together.
"The potluck the junior and senior dance company had was a blast and is my favorite memory of the year," Kelly commented.
Preparing for their final concert of the year can be challenging. The dancers began preparing in February with a new set of dances after the winter concert.
"We have been non-stop. We have many students choreographing for us. We've all put in a lot of work, energy and perseverance into this concert, and I'm very excited to see all of that work at this spring concert," Eshleman said.
To tackle these challenges, the program broke up responsibilities and organized when dances needed to be rehearsed.
"We prepared by making a game plan and having set dates for when each dance needs to be perfected," senior Mia Dehart said.
Students in the program worked together to ensure everyones working hard.
"We rehearse everyday in class working as a team. As co-captain for the group I work alongside the captain and Mrs. Owens to make sure we are staying on task and getting done what needs to be done," Kelly said.
With every performance, struggles arise.
"The biggest struggle would be the ups and downs of learning how to be a good leader," Eshleman said.
Struggles for the students that are just dancing arise as well.
"My biggest challenge was having to pick up the choreography quickly and having the dances perfected on time," Dehart said.
After they danced away at the concert, Eshleman reflected on her time in the program.
"I am so proud to leave knowing that we created this and that specifically I helped individually to help build up this beautiful program. At the end, we did do a senior recognition where everyone came up and Ms. Owens, our teacher, did a personalized little speech and I cried a lot."
The Marriotts Ridge Dance Program puts in a great deal of time and energy into making their repertoire the best it could be.
About the Contributors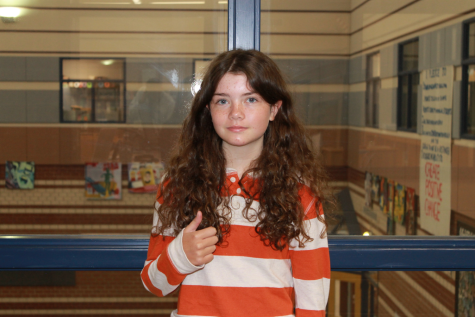 Gracie Donahoe, Staff Writer
Hey, I'm Gracie. I'm a freshman, and I'm psyched to be a writer for The Stallion this year. I love music: I play guitar and drums. I also skateboard.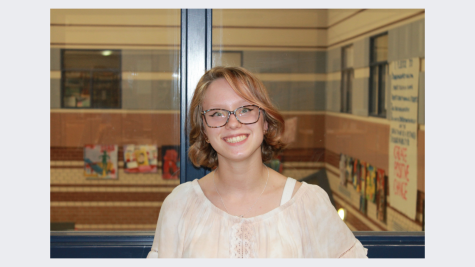 Brooke Mosher, News Editor
Hey there. My name is Brooke Mosher, and I am a senior. This year, I'm the news editor for The Stallion, and this is my fourth and final year in journalism....