Freshmen Reflection: Advice For Rising 9th Graders
With the school year quickly coming to an end, the freshmen at Marriotts Ridge are excited to reflect on their high school experience, describe their favorite memories during freshman year and give out advice for incoming freshmen. Freshmen feel accomplished with their success in their first year of highschool.
Many students reflected on how the change from middle to high school really took them by surprise and how things are different than their initial expectations.
"The amount of people really took me by surprise this year. The teachers aren't as strict as the middle school teachers warned us they'd be," freshman Henry Phillips said.
Other students reflected on how difficult the classes were and how much homework was added to their schedules. Students emphasized how important it was to have good time management in order to succeed in high school.
"I thought high school would be a lot harder, but it wasn't actually that much of a challenge as long as you manage your time. I recommend trying to go to bed early. Sometimes I get distracted during work and go to sleep late, then go to school the next day feeling and looking like a zombie," freshman Junie Ro said.
Many students felt relaxed because they were surrounded by their friends and peers whom they have known for years, even amongst all of the new faces.
"Freshman year wasn't as hard as I thought it would be. I still have a lot of classes with my friends so it isn't that hard. I was afraid people wouldn't be as welcoming, but I'm so glad they were," freshman Shaila Uddin mentioned.
Many of the freshmen agreed that the teachers aren't as strict as middle school, and things are more laid back. High school comes with new freedom and independence, but that freedom makes it easier to let school work slip when there's no teachers reminding you to do it.
"A challenge I faced was …not procrastinating. Teachers don't care as much compared to middle school; however, the amount of homework is a lot more. I suggest not waiting until the last minute to study for exams," freshman Hannah Lee commented.
Students also mentioned numerous school events that were the highlights of their school year.
"My best freshman memory would probably be the pep rally because of how fun it was, and I got to be with all my friends. Also, I heard the trip to Orlando was extremely fun," Phillips said.
Overall, incoming freshmen have nothing to worry about when it comes to the nerves of beginning high school. Teachers and staff here are understanding, and the people are friendly. Learning time management and a good schedule, as well as a good attitude, will make the new year fly by. Adjusting to high school is a challenge, but there's people here to help. Freshmen year is filled with time to make amazing memories to reflect on. The freshmen have grown and learned during this school year, and are excited to learn more next year.
About the Contributors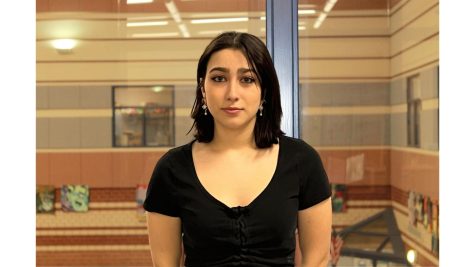 Maya Fauver, Staff Writer
Hi, my name is Maya Fauver and I'm a Junior. I'm in my second year of Journalism and I'm so excited to be one of this year's writers. I like to box,...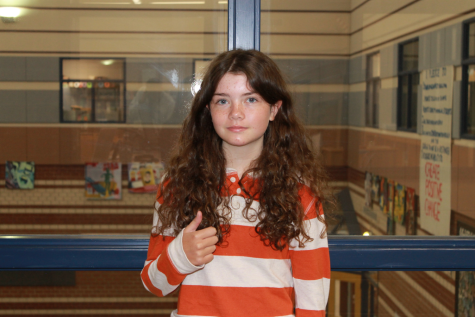 Gracie Donahoe, Staff Writer
Hey, I'm Gracie. I'm a freshman, and I'm psyched to be a writer for The Stallion this year. I love music: I play guitar and drums. I also skateboard.