Rising Seniors Get Ready for College
As summer approaches, rising seniors are getting ready to step up and start their college application process. The Class of 2024, having observed the Class of 2023, go through their college applications, and wonders what last year's seniors did to prepare.
"I feel like it's all coming up pretty fast, and honestly, I don't know what to do besides research colleges," junior Yasmin Mohammed explained.
Juniors state that they feel unprepared and nervous to start the process as they have no idea what topic they want to write their essay on, or how to even begin their applications. There are many ways to prepare for and begin college applications as junior year comes to an end and summer comes around. The Class of 2023 gave their insights to juniors on how to stay organized whilst doing college applications.
"I would say, make sure to start your essay as early as possible because the deadlines come earlier than you think. It's important to pace yourself and make sure you have the time to thoroughly craft your college essay," senior Hasitha Bhandaru advised.
What is important to know is that getting teacher letters of recommendation should be a top priority as this school year is almost over. To ask for a letter of recommendation, it's better to discuss with teachers in person, and if they say yes, fill out the teacher request form. This gives them full intel on what kind of person they are writing about.
Many juniors plan to start their college essay over the summer, so they can have ample time to focus on other aspects of their application. However, many are stumped as students weigh whether or not to adhere to the original stories that colleges want or stay true to their mundane experiences.
"I knew for a fact that I didn't want to write a sob story as it was very repetitive. I wanted to write about something unique and personal to just me. This was a hard task, so I had my English teacher help me by offering me past essays to use for inspiration and other resources," senior Ava Edwards shared.
The most common resources that students utilize for college applications are Common App and Naviance, but there are plenty more that can be offered by counselors, teachers and previous seniors.
"One big thing I'd suggest juniors do is to ask their teachers for resources or even just to review their essay. Having them read it over can really help improve your chances of getting the best overall essay to submit. They have the resources, all you need to do is ask for them," Edwards suggested.
Counselors recommend a few websites which could be helpful to students during this time. These include CollegeVine, Admissions Tracker and Niche, as well as individual college's designated websites. CollegeVine has an acceptance calculator that can determine a student's chance of getting into a specific college. It also has a peer essay review option where it auto reviews the student's college essay and makes edits to improve it. Admissions Tracker is also great way to get an idea of where to set your initial expectations with regard to how likely (or unlikely) an acceptance could be at any particular college. Getting comfortable with a specific college's personal websites can help students understand what that college looks for in their applications and essays.
Although students feel nervous about the application process, they're excited to see what their final school year has in store for them.
About the Contributors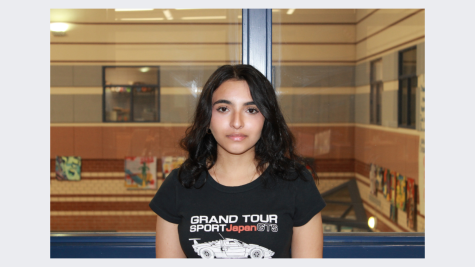 Mnayle Mohammad, Staff Writer
Hi, my name is Mnayle, and I'm a junior. This is my first year in journalism, and I'm a writer. One of the main reasons I joined journalism was because...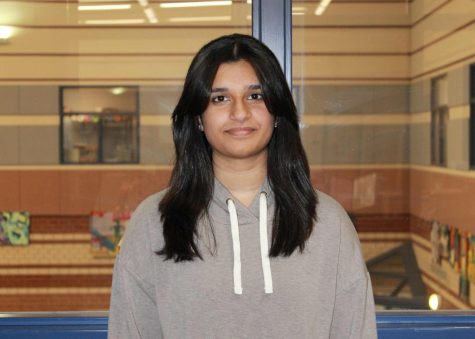 Deeksha Takkoli, Staff Writer
Hey! My name is Deeksha Takkoli. I am currently a junior taking journalism for the first time. I'm excited to become a writer and write about topics...