Student Opinion on HoCo's response to COVID
Students share opinions on Howard County's virtual learning plans.
In the midst of uncertainty with Covid, Howard County made the decision to start school entirely online for the first semester, with plans in place to allow a hybrid model if circumstances change with safety recommendations.
There have been mixed feelings about Howard County's response to the virus. For many students, online school has made it compatible for a more flexible schedule; the rigid time constraints of school have seemed to dwindle with a more relaxed time table – you no longer need to chase the bus or only have half an hour to eat lunch.
"It's been good, I feel there's less stress now, since routine is easier, like waking up and getting ready takes less effort," junior Alex Joo said. "I would have to quickly finish my breakfast or just skip it so I could catch the bus. That's not a problem anymore." However, others believe these changes have actually been more stressful, "At first, I thought it was going to be easy but now that we're in it, it's actually hard [because] the workload is a lot. And it's not just hard for the students, it's hard for teachers too. There's more stress… since it's online, we have to do more work in a shorter amount of time. This makes us do lower quality work as well, because we're so rushed," Junior Mark Bayot said.
Motivation is a key part of being successful in school. A study from Frontiers in Psychology has shown that online learning has lower student motivation than traditional learning since the student is not experiencing face to face contact with the teacher.
When comparing HCPSS's decision to make the first semester virtual compared with other school systems, students agreed with their decision.
"I'm happy we are staying online for the first semester. I think it's a bad idea to go back to school right now, it would just create more risks," Junior Luke Depireux said. Students agree that Howard County has been wise in staying virtual. The safety of the community must be the top priority as going back to school prematurely would create risk and could jeopardize the safety of families everywhere.
Some students offered suggestions for HCPSS going forward. By increasing online educational resources, students would be able to grasp more information and as a result, learn in a higher quality. Junior Karthic Peterson said, "[The school system] could improve by training teachers to be more tech-savvy, and to learn better teaching methods to enhance the quality of work we are given." These changes would be beneficial to both students and teachers. Technical issues waste time during teacher presentations, so the learning experience would be smoother if teachers were to be more tech-savvy. There is always room for improvement, especially during these times.
The coronavirus has significantly impacted the way we live. None of us expected these events to unfold like this. However, by continuing to practice social distancing and keeping preparedness for any new adjustments, we will be able to overcome any challenge.
Leave a Comment
About the Contributor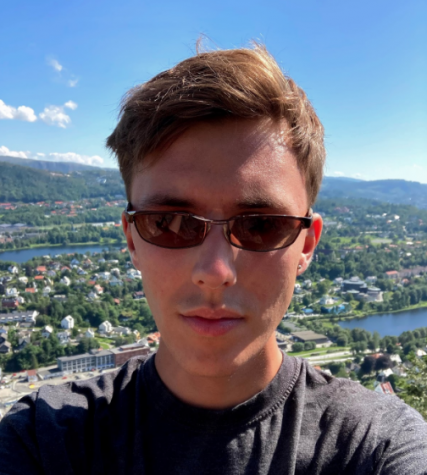 Emir Alhariri, Staff Writer
Hello, my name is Emir Alhariri. This is my first year in journalism class, as a staff writer. A few of my interests include photography, history, and...