Library Options for Students
Students have access to lots of virtual media center help this semester.
With the Coronavirus keeping Howard County residents at home for the first school semester, students don't have access to the school library as they would in the school building. The students here at Marriotts Ridge have the option for contactless book checkouts, so that they can enjoy good books and still follow the Coronavirus regulations. They also have access to a plethora of online resources to help them with schoolwork.
Many students miss having access to the selection of books in the school. "I miss having a convenient way to check out books; I know I can still check them out but it was a lot more efficient when they were in the same building," sophomore Swaha Sarkar said. Students may place holds on books online for pick up outside the Marriotts Ridge High School entrance, using the "Marriotts Ridge Access Catalog". Once the books are ready for pick up, students will receive a Canvas message where they can then pick up the books located on a cart outside of the school. The books will sit in quarantine for seven days before going to and from the library and different households, and they may be returned at any time to the cart outside the main front office.
Since students are spending a lot more time at home, they can feel stressed and overwhelmed. Checking out books and reading can be a fun and beneficial way to spend time. Studies have shown that reading books can help people's mental health in many ways. Reading can relieve stress and it's a great way to unwind and relax, especially during these times.
The media center also has daily Google Meets from 8-9 a.m and 11 a.m. to 12 p.m. Mrs. Rashid, the media specialist said, "My primary concern is that it will be harder for students to have their questions answered. Often, we can see when a student needs assistance with technology or is having trouble locating a source. But now they have the added step of emailing a staff member, and I worry that those steps won't be taken." With the use of these google meets, questions about technology, research, resources, and other information can be answered.
"I think being able to go to the library would have helped a lot this year because we have to do NHD and the books can be really helpful sources with big projects like that," freshman Yasmina Zadeh said when asked what her biggest concern is about not having access to the library in person this semester.
The good news for students like Zadeh, who are participating in National History Day (NHD) this year, is that the library will still be providing help and resources to help students complete their projects. These resources can be found in the NHD module under the Student Resources course in Canvas, which all students have access to. For further support, the staff operates Google Meets to assist students with NHD whether they are struggling or just want another perspective.
Fortunately for everyone depending on the school library, the staff is working hard on making sure students receive the proper resources they need to thrive in their new online learning environment. Despite the struggles of dealing with the realities of a pandemic, following the procedures and attending the Google Meets provided by the Media Center will allow students to continue achieving academic success.
Leave a Comment
About the Contributors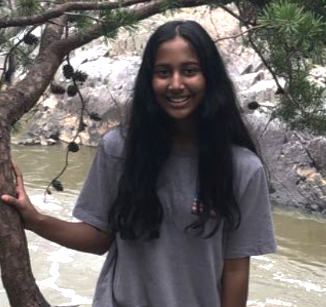 Amreen Adams, Staff Writer
Hi, my name is Amreen Adams. This is my first year of journalism and I work as a staff writer. I enjoy playing basketball and swimming. I also love reading,...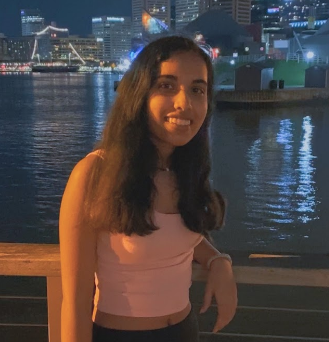 Sakshi Singh, Staff Writer
Hi, I'm Sakshi Singh and I'm a freshman . This is my first year taking Journalism, I'm a staff writer. I enjoy playing volleyball and spending time with...