Movie Delays due to COVID
The movie industry is being forced to find creative solutions for new premieres
This year, as a result of the Coronavirus pandemic, many things have been suspended or closed, and the movie business is no exception. The movie industry has found inventive ways to release movies during these uncertain times. Many companies, such as Netflix and Amazon Video, have turned to using online premieres as a replacement.
The yearly tradition of the summer blockbuster could not be observed. Movies like Top Gun: Maverick and No Time to Die were postponed to later in 2020, or even next year.
Students were disappointed that some of these big releases were delayed until next year. "I was disappointed that the Spongebob Movie got delayed," senior Nick Lienhard said.
Junior Ryan Wilson also shared this sentiment, "If I were to see a movie it would probably have been Black Widow.".
"I think delaying movies during the pandemic was a good idea. Postponing the movies prevents people from going out and sitting in the theatre, most likely without a face covering," Wilson said.
Other movie companies have tried finding creative solutions to the inconvenience by releasing movies online using the new "Online Premieres". One of the biggest movies that used this type of release was Disney's Mulan, where viewers had to pay thirty dollars to stream the movie on Disney Plus.
During the period where students did not have school in spring and during the summer, entertainment was harder to find because of the closures. Movies like Amazon's The King of Staten Island and Netflix's Da 5 Bloods provided a solution to this problem.
However, the numbers don't lie. Trolls World Tour had the "biggest digital debut of all time," Universal Pictures shared in an interview with Billboard. In addition, "FandangoNow also said the release of Trolls World Tour helped the [streaming] service have its best weekend ever." as reported by Billboard.
Currently, as restaurants, stores, and other businesses are opening up, many movie theaters are beginning to open around the country. Right now, theaters are starting to show movies like Christopher Nolan's Tenet and Bill and Ted: Face the Music being some of the first films released. However, the movie Tenet was only released in theaters unlike Bill and Ted: Face the Music, which was released on both streaming services and in theaters. This begs the question of: how will movie releases have changed after the pandemic is over? It seems that the streaming service solution was providing adequate income for movie studios, so online releases may continue.
"Going to the movie theaters is a classic American pastime…watching it online doesn't feel the same,"Lienhard said.
In conclusion, this pandemic has brought us the unexpected rise and success of online releases, but it doesn't seem that classic movie theaters will be going away anytime soon.
About the Contributors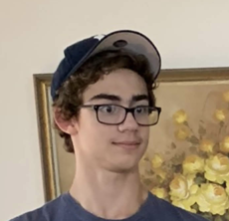 Daniel Cuellar-Martinez, Staff Writer
Hello, my name is Daniel Cuellar and this is my first year of journalism. I am a junior, I like movies and video games and I swim competitively.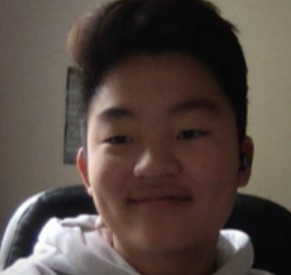 Jonah Woo, Staff Writer
Hello, I am Jonah Woo. This is my freshman year and my first year (of course) taking journalism. I enjoy playing cello and doing Taekwondo. In my free...