Students Brace for COVID Second Wave
Covid-19, the global pandemic, shut down the world with over 33 million cases and 1 million casualties. A second wave of the pandemic has already begun. Ever since March of 2020, Marriotts Ridge staff and students have been quarantined and students had to adjust to this new lifestyle.
Many students' first experience of the effects of the pandemic was their shortened or non existent sports season. "My lacrosse season was cut short and I was only able to practice with my team for not even a week," Taylor Cwalina, a sophomore, said.
"Even though I got to play a full season of basketball, my softball season was cut short and I might not be able to have a full season of basketball this winter," Allison Dehaan, another sophomore, said.
Losing sports seasons have been difficult for student-athletes like freshman Olivia Schwendeman. "It's been kind of bad because I'm a very social person," Schwendeman said, who is just recently getting back on the field. Dehaan and Schwendeman are both frustrated with the turnout of the sports seasons.
In addition to losing sports, Covid-19 has also trimmed students' social lives. "Everyone had to go through a period of pure isolation, and even now it's hard to meet people in groups" Howard Kim, a junior, said. Teenagers who would once go to parties on weekends or the mall on Friday had to halt and go into a long period of quarantine. "Not only could I not see my friends, my family vacation was also cancelled and I spent my summer quarantining," Dehaan said.
"We can't go traveling and we can't go to school, which is very complicated. Also, sanitizing all our groceries and all of this is just hard for our businesses," Preston Hong, a freshman, said.
There's a common experience that is missed by all students: socializing. "I don't get to hang out with people a lot, and I didn't get to play soccer for a while" Jordan Rodman said, a freshman.
In addition to their misgivings, the MRHS student body had much to say on how people should deal with Covid19. "I think we could've reassured people, even though it's a crisis, to not be selfish and to think about everyone," Anna Hendrickson said, a freshman.
Some students believe that people just need to be more conscious of this global situation. "I feel like gatherings could make the cases higher, but if we social distance more, things might stay the same," said Sydney Lebrun, freshman.
There's a belief that we should stay calm and not panic. "I think that people shouldn't have panicked as much because they didn't need to. It wasn't necessary," Wades said. Students believe stricter regulations should be enforced, for example, mandatory masks and spreading more awareness of the dangers of the virus.
Many schools in the U.S have returned back to physical schools, and many private schools in Maryland have also returned to school full time or part time. Students are concerned about the students and teachers being in close contact with each other, touching the same desks, and eating lunch without masks. Some students believe that cases may spread quickly in crowded schools.  "With people all squashed up in the hallway, people will still be more careful, but with one kid sick it would be easy for everyone to get it," Isa Musters said, a freshman. Even though many students wish to return to school, the dangers heavily outweigh the option to return back fully.
Despite these difficult and confusing times, the students and staff in Marriotts Ridge and Howard County have managed to do outstanding work and continue learning diligently. Marriotts Ridge hopes to see constant improvement on the Covid-19 situation so that staff and students can safely return to their normal learning environment.
About the Contributors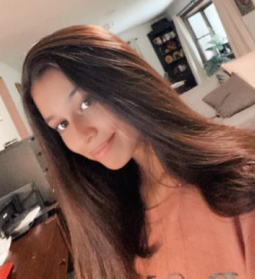 Conie Torres-Milano, Staff Writer
Hello, my name is Conie Torres-Milano. I am in my first year of journalism, and a staff member of the journalism team. I'm passionate about soccer, journalism,...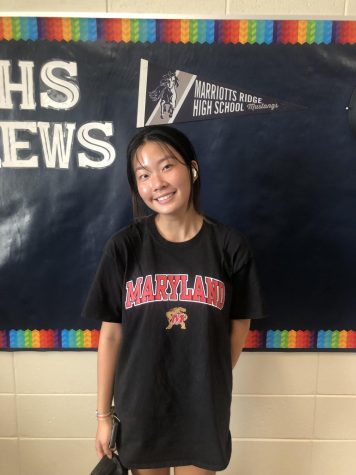 Ashley Hwang, Copy Editor
Hello, my name is Ashley Hwang. I am in my first year of journalism and work as a staff writer. I'm currently partaking in school clubs and sports. In...