How Seniors Are Applying to College in 2020
While online school is challenging to begin with, seniors must also balance that with the stress of college applications. Colleges will ask students for basic information about themselves, such as, school, family, GPA, standardized test scores, extracurriculars, and any awards earned in high school. This year will bring an unprecedented change for seniors who must adapt to a strictly online college application process.
The application process has been difficult and tedious for many seniors.
"The hardest part about this college application process is the fact we can't see the college campuses in person. The virtual tours that have been given out help, but it's not the same as actually seeing it in real life," senior William Song said. This is a concern for seniors because they do not know the campus of the college they are applying to. Understanding campus life does factor in when picking colleges; students want to see where they will be studying as well as knowing what the students and professors are like in the school. Seeing how one's dorm will look and meeting roommates is a big part of the social experience in college. It is more impressive when one can physically see a college's science lab compared to just viewing it online.
Since this is a new experience for graduating seniors, some have needed help from outside resources.
"Marriotts Ridge has been helpful during this process; my counselor helped me with any questions I had which was nice," senior Brian Lau said. Student Services has been providing support for any problems so students can feel confident about their applications. Their help ensures that every student gets whatever assistance they need during the application process.
This unique school year has brought new challenges, one of which is the relationship between seniors and their teachers. Due to online learning, it is harder for students to build strong relationships with teachers when they are not experiencing face to face contact. This has been an issue for seniors when asking for recommendation letters.
"I asked my past teachers, typically my junior teachers, for recommendation letters. It is hard to get my senior teachers to do it, since we're online and we're not getting in person contact," senior Danny Hau said. Most students know their former teachers better than their virtual teachers because they had more opportunities to interact in-person.
Some seniors have suggestions for how colleges could make the application process better in the future.
"I wish [colleges] organized a better timeline, so that it is more clear when things are due, as well as reaching out more to students. For example, giving out online meeting codes for college tours," senior Alex Kim suggested. When all applicants and recruiters are on the same page, it makes the process more efficient and fair. Messaging students for support and information would make a great resource for seniors.
Although the application process this year is tough, seniors will have more time to search through colleges since the virtual school year has provided a more flexible schedule. Seniors have done an excellent job learning to adapt to this new virtual college application process.
About the Contributor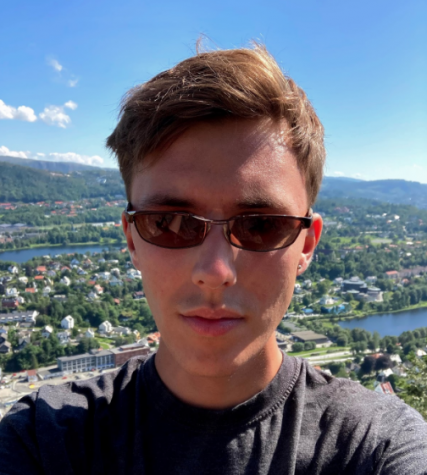 Emir Alhariri, Staff Writer
Hello, my name is Emir Alhariri. This is my first year in journalism class, as a staff writer. A few of my interests include photography, history, and...