Science Olympiads Explore the Professional World
The MRHS Science Olympiad (SciOly) Club is helping young scientists explore the field, and they are looking to create a name for themselves with the upcoming National Cathedral School meet.
Science is one of the most impactful studies, encompassing the whole world. The SciOly members are deeply passionate about these fields of study.
"The most intriguing part of science for me, personally, is the fact that it is a field that offers not only freedom for creativity, but also the chance to explore the world around us and find out how it works," senior Catherine Wei said.
Another member of the SciOly club is interested in understanding the world.
"Science allows me to comprehend the physical world around me in a more comprehensive manner. I joined the Science Olympiad so I could find other students who shared the same curiosities and passions as me," senior Sean Yu said.
The SciOly club is for people of a like mind, open to "anyone interested in learning more about any scientific or engineering field," senior Angelina Zhang said. "Science Olympiad offers the opportunity for us to delve deeper into topics we're interested in, but it also allows us to explore other disciplines of science."
SciOly isn't just for learning facts and formulas, it also encourages collaboration between members. Collaboration and learning are crucial in the upcoming National Cathedral School Invitational (NCS) meet, formerly held at Washington, D.C., and now held virtually through Zoom.
"The NCS invitational has always been our team's first invitational of the year, especially for the new members," Wei said. "So, I think it is really wonderful that despite the pandemic, we can still keep this tradition ongoing and share it with the new members this year."
While the NCS Invitational will still be held, there are major changes to how it's run.
"The NCS meet is an invitational meet. Invitationals are competitions held on their own, and do not lead to any other competitions," senior Patrick Chen said. "Normally, the competition would be held at the National Cathedral School. Due to Covid, this year, the entire competition will be held online. Because of this, many building events have been removed from the competition as they are harder to conduct virtually."
Unfortunately for would-be engineers and other hands-on scientists, they may not get their chance to shine. Meanwhile, other club members have been working hard in order to excel in this competition.
"Science Olympiad offers a wide variety of events, with topics ranging from anatomy and physiology to astronomy," senior Sean Yu said. "We study our events and prepare for competitions according to the type of event we have: study, lab, and building. For study events, we take notes to use during the tests at competitions. For lab events, we read up on procedures and lab techniques, like titrations and flame tests. For building events, we build things like planes and gliders to be tested at competitions."
Titration and flame tests are used to determine materials and solutions and are used by many scientists in the workforce today. SciOly club members are studying these methods and their results, learning how to follow in the footsteps of their professional counterparts.
When it comes to specific events, it's clear that certain people will like certain events more than others.
"I really enjoy events involving biology and chemistry, and also those involving a cross between both! I like exploring the mechanics behind life, and delving deeper into how our bodies function," Wei said.
While Wei prefers bioscience and the workings of living things, others may enjoy studying space (astronomy), music, forensics, and geology. No matter the event, there will always be teammates to help each other learn and move along.
"In order to prepare for competitions, Science Olympiad typically holds meetings every Thursday for teammates to study and prepare together," senior Sean Yu said. "During these weekly meetings, members will typically study their topics and take notes, or build their devices if it's a building event."
Although Covid has stopped in-person meetings, teammates have found ways to contact each other, using Google Hangouts, Discord, and more traditional applications like email.
The MRHS Science Olympiad club has helped their members grow as teammates, students, and scientists. The upcoming NCS Invitational meet will help them accelerate their growth, as the students step out into the field of professional science.
About the Contributor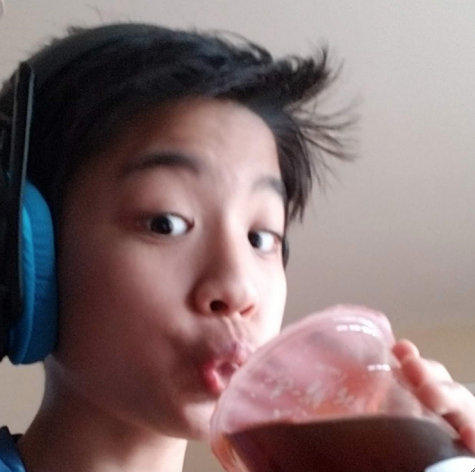 Jeffrey Gao, Staff Writer
Hello! I'm Jeffrey Gao, a Journalism 1 student. I enjoy drawing, animating, playing volleyball, and playing video games. In my free time I like to read...