Winter Weather Safety Tips
Students share safety tips as winter weather approaches.
In the months of winter, temperatures start to drop. People are high in holiday spirits, however many can fall victim to the dangers of the season if they are not cautious. Safety should always be prioritized, and teaching it is always beneficial.
Winter storms, slippery roads, and bad weather conditions cause thousands of crashes every year. All drivers can stay prepared for the season by making sure their tires are properly inflated and have plenty of tread.
"One time, my father was driving and the roads were icy, and the car slid into the sidewalk because the tires were out of control," junior Steven Stanton said. Checking the car's condition ensures the safety of the passengers in it.
Driving slowly is another important part of winter safety. Drivers should always keep their speed down when driving over snowy or icy roads to account for the possibility of lower traction. Applying gas slowly is a great way to prevent skids and regain traction.
"My dad was in his van and I was with him, and he took the slightest turn, but then the rear end kicked out and it hit the curb. Luckily, nobody got hurt because of the tire slip,"
sophomore Alex Lee said. Lee warns student drivers to only go out in bad weather if necessary, even if they are confident that they can drive well in bad weather.
With the winter season approaching, temperatures will start to decline which can cause illness and pains like frostbite. It is essential, especially during this pandemic, to stay healthy and prevent any diseases from spreading.
"I don't typically get sick during the winter time. Me and my family sometimes catch colds but that's it. However, this year, my family and I are taking extra precautions due to the virus, like practicing better hygiene or getting enough exercise, " said junior Alex Choi.
Simple things like eating vegetables help maintain a balanced diet and support a healthy immune system, which is crucial for protection against the cold. According to an article by Healthline, keeping active and continuing to work out prevents chronic disease and inflammation, as well as reducing stress-related hormones.
Staying warm is always a necessity during the colder months. Dress in layers; warm socks, long-sleeved shirts, sweaters, gloves, hats, sweatpants, and a good winter jacket.
"During the winter, me and my family stay safe by keeping the temperature up in our house and always bringing a winter coat in the car in case it breaks down in the cold weather," said junior Mark Bayot.
Have regular hot drinks and meals when eating; not only does it taste good, it keeps your body warm. To conserve heat, students should confirm that all windows and doors are locked and fully closed to stop any drafts from entering the house.
Driving in the winter does create more risks, which is why it is so crucial to stay alert, slow down, and stay in control.
"I am usually worried about driving in the winter season, as there are so many more incidents that occur due to ice, snow, and the darker days, since the sun sets at a faster time during the winter," said junior Luke Depireux. Stormy weather or traffic delays may force one to change routes or turn back, so keeping a full tank is of paramount importance.
Wintertime presents many risks, however, staying prepared and informed is essential in preventing such unfortunate events. Driving cautiously and staying warm will help keep Mustangs safe this winter.
About the Contributor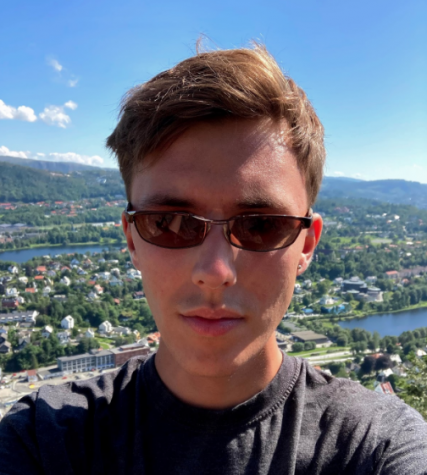 Emir Alhariri, Staff Writer
Hello, my name is Emir Alhariri. This is my first year in journalism class, as a staff writer. A few of my interests include photography, history, and...