Netflix Proposes Price Changes
Voted the best entertainment streaming service for the past few years, Netflix has grown common in the households of many families by 2020. The beloved streaming service provides access to many classic and Netflix original TV shows and movies. The streaming service comes with a reasonable subscription price of $8.99 a month, but as the world changes, the income of Netflix is rumored to be increasingly low, leading to rumors of a price bump.
Lately, there has been information released by Netflix about the expansion of their entertainment selection to feature many new shows and movies. However, this would lead to a higher subscription rate, potentially increasing the basic subscription price to $11.99, the most common subscription to $17.99, and the highest package to $21.99. The opinions on these prices vary, as some people believe these prices are outrageous while others believe that the prices are accurate and acceptable for what they offer.
Netflix has come out with about three streaming service plans to accommodate the needs of all customers, adding more to the cost depending on how many device screens will be streaming the entertainment service at once in the household and their streamers love it.
"I use Netflix probably twice a week," freshman Jordan Rodman said.
As the world of technology has changed, so has the way we view our favorite movies and shows. Netflix has become one of the most popular entertainment streaming services, creating an easy way to view anything at any time.
"I use it at least an hour every two days or so," freshman Olivia Schwendeman said.
Netflix had a rising popularity from 2007-2012 but, since then, technology has evolved rapidly with the high-rising popularity of social media. Since their peak, Netflix's income is rumored to have started declining; many say it's due to the small and strict selection that Netflix now provides, and the wide variety of competitors like Disney +, Hulu, Amazon Prime, and others. Many people also believe that Netflix lost many viewers once they sold their rights to some of their best shows.
"If they continue to sell the rights to their most popular shows then eventually people will switch to other TV subscriptions like HBO Max," freshman Lauren Siegel said.
Even though opinions may vary, Netflix continues to provide students with a selection of shows and movies at price rates and plans to fit every household's needs. However, students and families may have to debate if Netflix is still worth paying for. Some of their customers may be moving to one of their competitors who potentially offer better subscriptions packages. Now, students will wait and see if the public's reaction causes Netflix to change anything about the upcoming new releases or price changes.
About the Contributor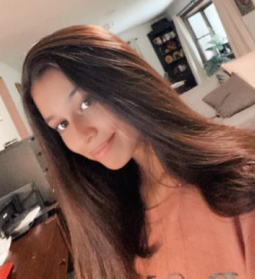 Conie Torres-Milano, Staff Writer
Hello, my name is Conie Torres-Milano. I am in my first year of journalism, and a staff member of the journalism team. I'm passionate about soccer, journalism,...