How Virtual Learning Affects Seniors' College Decisions
As May 1st approaches, seniors are having to narrow down their choice of colleges to just one. With the coronavirus having such a big impact on the year and the senior class, the Class of 2021 will have to figure out their choice of schools.
Instruction went from a room to a screen, and it has impacted the learning of students by disrupting a student's regular schedule. However, virtual learning also had some positives during application season.
"Because of virtual learning, I have been able to focus more on my applications, so I decided to apply to more colleges and become more academically competitive," senior Will Kelley said.
Seniors have definitely benefited from the extra work hours, putting much of their time into their college applications. They have also decided to challenge themselves and apply to harder schools since they have put more work and effort into the applications.
For those still searching for the right college, it's ironic that while most students are able to visit campus, most schools are still not offering tours.
"It's been hard to try and narrow down colleges without being able to visit. I've just been looking at pictures online and doing virtual visits, but it is not that same as going and getting a feel for what a college campus actually looks like," senior Cody Blessing said.
This year, colleges are offering virtual tours to show students what their campuses look like and what they offer at the schools. It is very useful for those students who have family members at high risk for covid and are not wanting to travel.
The Class of 2021 has had to go through a very unique and different college application process than any year before them.
"It has been interesting comparing my decision process to my older siblings' experiences. It seemed fairly easy for them because they got the chance to go on college tours and see which is the right fit, while I have only been able to walk around outside of a school," senior Braeden Savoy said.
Students have been able to walk around the campuses, but it is not the same being able to walk inside of the school building and see everything the school provides. Usually, students also go on tours with a group, which allows them to meet new people. Now, if any schools do offer tours, they are only allowed to go with a relative.
For most schools, there are Facebook group chats for incoming freshmen to be able to find roommates and meet some friends before school starts.
"I am choosing my college based off of the school that best fits my major. I also am choosing this school because I have already met so many friends from the school's Facebook group chat," senior Katie Trenchard said.
This year's students have been much more active in these group chats, not only to find a roommate, but to try to connect with people and make new friends before arriving on campus.
With college decisions coming up, seniors will have their schools and future paths decided. Covid has provided an entirely unique college application process, which was both challenging yet valuable for seniors who are choosing where to continue their academic career.
About the Contributor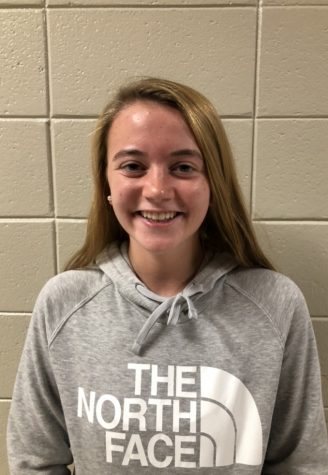 Abby Krull, Staff Writer
Hello, my name is Abby Krull. This is my second year taking journalism, and I work as one of the writers. In my free time, I enjoy spending time with friends...