Students Adapt to New Virtual Schedule
As hybrid learning begins, some students are looking at returning to school, while others are just getting used to their new schedule. Of course, with change comes different opinions on whether students like the new schedule.
The first challenge that appears is getting used to the unfamiliar schedule. Students had been following the same schedule for one semester and a little of the third quarter, so with the abrupt change, shorter lunches, longer classes, and an earlier start time, students have expressed some discomfort.
"Adjusting to the new schedule has been pretty hard, considering the time I have to wake up and the extensions of the length of the classes," freshman Adila Farhana said.
Although there seems to be a certain dislike towards the new schedule, students have still found some positive takeaways
"We get async time after every class so it's like the big break is broken up into smaller chunks, and we get time after every class for homework, and extra time between classes for more activities," freshman Neev Saraf said.
These pros and cons of the new schedule either cater to some students or just make things more difficult for others. Students seem to have mixed opinions when it comes to which schedule they favor over the other.
"Even though I liked the previous schedule for a good amount of time, I would have to say I like this new schedule better because it is closer to normal. The main reason why I like this schedule is because there is time built in for students to ask teachers questions right after class as opposed to the next day during support session," senior Panav Gududri said.
While students are finding things they like about the new schedule, some even preferring it over the other, many still claim that the old schedule is more fitting for learning in an online environment.
"I like the previous schedule better because we had a longer break in the middle of the day to rest or do homework," freshman Sakshi Singh said.
Even though only a small handful of students have returned to the building, the new schedule had been put into action on March 1 to account for Group E students, who returned to in-person instruction earlier this month. Students expressed that they are glad the change was made with a good chunk of time before any big environmental changes occurred, since it gave them time to get used to the new class times.
"I think it was a good idea to start it now so that we can get used to the new schedule before we go back to school," junior Abdulraheem Jamil said.
All things considered, the students at Marriotts Ridge have been flexible with all the new fast-paced changes they are going through. The student body is always learning, adapting, and finding new ways to get through this experience.
About the Contributor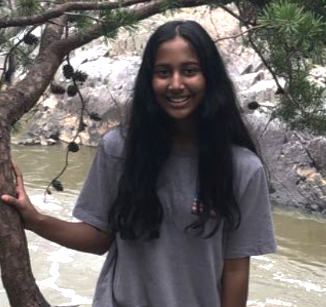 Amreen Adams, Staff Writer
Hi, my name is Amreen Adams. This is my first year of journalism and I work as a staff writer. I enjoy playing basketball and swimming. I also love reading,...