Midterm and Finals Decision Affecting Students
In early October, the Howard County Board of Education made a 5-3 decision to require students to take midterms and finals for the current school year. On December 7th, the HCPSS Board of Education will vote to update policy 8020 changing the weight of each exam. Currently, each exam is worth 10% of the students final grade; the new revisions would decrease it down to 5%.
The schedule of midterms and finals involves taking seven different exams for each class period, all in one school week. Before COVID, it was protocol to take midterm exams at the end of the second quarter and final exams at the end of the fourth quarter. In the 2020-2021 school year, both exams were canceled to prevent the added stress of students during the pandemic. With a return to in-person learning, the Board of Education members discussed their stances at meetings. Ultimately, they determined that high schoolers would return to taking the traditional cumulative tests. If approved,the tests would have less impact on a final grade with each test contributing to 5% of a student's overall grade.
Although the purpose of the tests are to prepare students for the rigor of college, high school students felt disenfranchised by the decision; they were upset that the Board of Education made a vote that could add more tension to students' daily lives. In objection, a Wilde Lake student started a petition to overturn the county decision, with over 2500 signatures.
Several Marriotts Ridge students cite disagreement with the Board of Education decision, worrying that they will be overworked during testing weeks.
"We are under pressure with college applications, AP and GT classes, and extracurriculars," junior Jadyn Kelly said. "With COVID, we are still getting back into the habit of test-taking, and putting midterms/finals on us is a big weight on our shoulders."
With the pandemic, many students have experienced tough times. For already stressed students, the process of test taking is a scary thought.
"Having midterms and finals puts more stress on students, especially if they have stuff going on at home, it would just be a lot for them," junior Rennen Dorsey said.
While the purpose for midterms and finals is to make sure students are absorbing the material presented in class, many do not see how the renewed tests will help them learn or retain more information.
"I think it's fair to have the class review what they did, but at the end of the day, I will probably forget everything I learned in that year in a week," sophomore Narah Obaz said.
Students appear frustrated with study techniques for classes. Before the tests, teachers will review all the content students have learned in the past two quarters.
"Teachers are trying to pile in everything before your midterm or final which is super stressful," junior Swaha Sarkar said. "It makes you not want to learn the material."
One third of all American adolescents experience an anxiety disorder; many are panicked that the test stress will negatively influence them.
"Sometimes before tests, I will physically become nauseous because I'm so anxious," junior Emily Hsu said.
Ultimately the central purpose of the midterm and final policy is to prepare students for college, in which students would take even more tests. To get used to taking tests, students can gain experience now.
"Midterms and finals are a good way to prepare for college, but I don't think they are the best idea right now because of the pandemic," junior Daniel Louis said.
Many teachers agree that midterms and finals should prepare students for a life after high school. The policy gives teachers the opportunity to use performance-based assessments instead of the standard multiple choice exam during midterm and finals weeks.
Still, high schoolers disagree with the reasoning behind the policy.
"I feel like college is a different environment; you're choosing to take classes that will have these big midterm grades," freshman Leah Klaus said. "That's not the same in high school- I don't even get eight hours of sleep, and the tests would take away from that."
However, the new policy limits the weight of midterms and finals, with each test being worth 5% of a student's final grade for that class. This way students would not rely as much on midterms and finals to calculate their total grade for a subject.
"I think midterms and finals helped my grade in freshman year, and in general, they helped prepare me for AP tests," junior Addie Flynn said.
As students navigate through the new policy, they should understand that the purpose of these tests is to prepare them for college. Although they may encounter stress with seven tests compressed into a school week, students can expect to perform well and become more prepared for their futures.
About the Contributor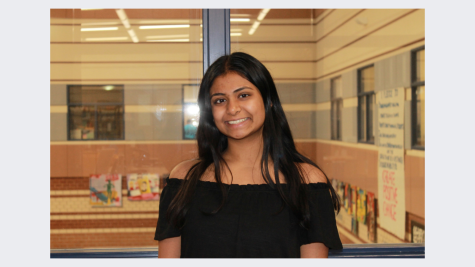 Isabel Mathews, Managing Editor & Head of Multimedia
Hey there! I'm Isabel, and I am a senior. This is my third year in journalism, and I am serving as Managing and Multimedia Editor. I'm involved in Class...