Toys for Tots Shortage
Toys for Tots has been in operation since 1947. It was created by Marine Corps Reserve Major Bill Hendricks and is still run by a board of veteran marines. The official non-profit charity started in 1991 and since then Toys for Tots has always been able to deliver about eighteen million toys to underprivileged children. Although, there may be concerns of achieving its goal this year due to the supply chain shortage. They suspect that many people won't donate due to the price increase and the high demand of toys over the holiday season. Most of the Marriotts Ridge student community said that they would still donate if they were able to. "Yes [we would still donate], but we would probably not buy as much, It's important to give it to others," senior Jillain Krownapple said.
Similarly most of the student community said they would still donate, just not as much.
"My family doesn't really give each other gifts, so I'm not worried about that [the supply shortage]. I feel like we'd donate where we can," sophomore Lyndsey Hamman said.
Hamman further explained that before the toys were significantly cheaper and it was easy to pick up an extra one, but now the price is a deterrent to purchasing extra.
Most students were concerned about how the price of the toys would affect their families' donation of them. As of now there is a ten percent upcharge on toys, and the price is expected to increase further and further into the holiday season.
Another rising concern is would people still donate even if they didn't have siblings young enough to go toy shopping for? More often than not people go shopping with the intent of buying a gift for a young sibling. If students and families are no longer looking at the toys there is a higher chance they won't stop to pick up an extra one.
"I don't have any family at the age for getting toys. Although, it wouldn't be annoying to donate a gift," sophomore Daria Chatrchi said, which seemed to be a common trend amongst the student community.
Hamman said, "None of my immediate family members are young enough, but I do have a few younger cousins who don't really care if they have the top of the line toy. So, I would probably be okay giving away a popular toy."
Although Toys for Tots is predominantly known for collecting toys over the holidays, they also run other alternate fundraisers. One of their other successful fundraisers is the Toys for Tots Literacy Program, which advocates for underprivileged children learning how to read and older children reading more.
The Literacy Program, launched in 2008, collects monetary donations and has multiple drop-off locations for both used and unused books. So, instead of purchasing the price-inflated toys you could donate money to the U.S Postal Service website. The program also runs year long, the check for the total is written every January.
According to Toys for Tots research, one in four children end up not learning how to read at all. Covid also made the rate much worse, as kids were away from their teachers. In low income neighborhoods the ratio of books per child is one book, suiting their age, for every 300 children.
The program provides young children books to help them improve their reading comprehension. It also provides older kids the opportunity to further their comprehension with age appropriate reading material that they couldn't afford.
"I like giving and the joy people get when they are given something," Krownapple said.
Consider donating this year, whether it's toys or books. The holiday season is about giving to others and making them happy.
About the Contributor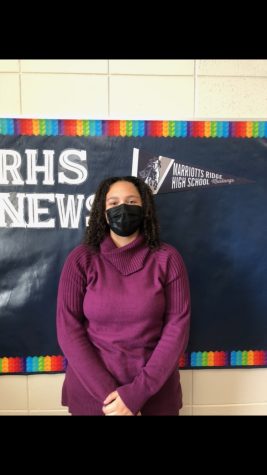 Angelina Brown, Staff Writer
Hello, my name is Angelina Brown. I am a sophomore and this is my first year writing for The Stallion. I'm excited to work with everyone and see where...