MRHS Students Favorite Computer Games
A lot of people around the world play many computer games. But, when it comes to computer games in Marriotts Ridge, many look to their Chromebooks to provide them with the entertainment that they need.
Although the Chromebooks may be intended only for educational uses, numerous students have found pleasure in simple games that can be used to pass the time after their work is complete. Some of these games, such as Wordle and 2048, are most prevalent amongst students. These games have a firm grasp on the attention of the student body as their simplicity is what makes them so appealing.
Wordle has been a game that has been popular amongst students over the past couple of months. Both students and staff play this game because of its simplistic objective of figuring out words based on just a few letters. Since this game is online, many feel like this game is perfect for playing when just sitting around doing nothing.
"I like Wordle because it forces me to use my brain and think outside the box," freshman Romond Pegram said. "I first started getting interested in this game during English class. Now I play this game everyday during the second period with my English teacher, Ms. Gibson."
For many here at Marriotts Ridge, these games have a special meaning. They provide enjoyment to various types of people, and are helpful in getting people together.
"Wordle brings the whole class together. We all have fun when we play it," said Pegram.
2048 is another one of these frequently played Chromebook fast paced action games. It consists of getting a score of 2048 through a puzzle-like adding process, and it has become a classic among students.
"I like 2048 because it is easy and I have a really high score in it," junior Kyle Owens said.
For Owens and students like him, 2048 offers a similar benefit to Wordle — simplistic brain work, and lower levels of difficulty. Their enjoyment, however, may also stem from old and nostalgic sentiments. Some of these games have been around for years, and even with their renewed popularity they still serve as steady sources of easy relaxation.
"I first started getting an interest in this game about 3 years ago," said Owens. "2048 is special because it's just pure fun."
Tetris is another game that has been popular throughout the years, with more and more students playing it throughout the day. Though it's from decades past, Tetris has its merits as an easy-going puzzle game for all.
"I think Tetris is a good game because it is fast-paced, and it is fun to play and watch people playing," said freshman Prakhar Thapliyal. "I started getting an interest in this game after watching people play Tetris on Youtube. I like the NES tournaments that they have, and I really like to watch them."
As seen with 2048, Wordle, and Tetris, quick and mindless games are making rounds amongst students. Students and staff of Marriotts Ridge may like these games for different reasons, and even if they don't get the same recognition as regular mobile, PC, or video games, they still have a special place in the hearts of people who play them.
About the Contributor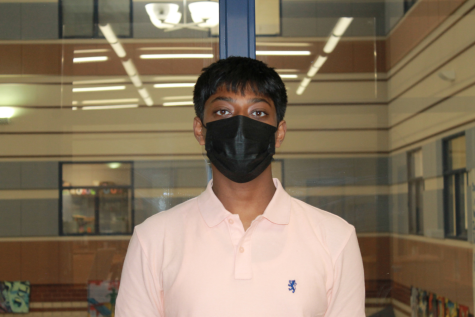 Arrshath Mohaideen, Staff Writer
Hello, My name is Arrshath Mohaideen, and I'm a sophomore. I'm a writer for The Stallion, and this is my second year in Journalism. Journalism is a...