Environmental Club Takes on Mount Hebron
The Environmental Club is having a competition against Mount Hebron High School to see who can use the least energy possible.
Some may be curious as to what this whole thing is about and how it works. The president of the environmental club, Sofia Romero, explains what this competition is all about.
"The Battle of the Buildings is a competition between Mount Hebron and Marriotts Ridge to see which school can reduce their energy usage the most. We're doing it as a pilot program in the hopes of expanding it into the whole county next year!" junior Sofia Romero said.
A lot of students are excited about the event, which will be lasting for the remainder of the school year meaning that there are benefits for the students and the school itself.
"The main benefit is that we'll be helping the environment, which is our ultimate goal," Vice President of the Environmental Club Sangmin Lee said.
The entire school is going to be involved trying to preserve as much as they possibly can and the winner at the end will get a trophy.The Environmental Club is doing this because it offers some ulterior motive to participate in something that is going to be virtuous for the community.
"We're doing this because we think this is a great way for everyone to get involved and show school spirit in a competitive manner while also reducing energy use," Lee said.
The ability to include two schools as something as large as this will influence people to join the club and even gather more members or just word about the club being spread around. This will help the club create a more positive impact on the school and have more people involved in smaller projects in the future!
"We have announced this competition via the intercom in the daily morning announcements, created instagram posts and stories, contacted the sga and class councils to promote this in canvas announcements. Overall, we have tried our best to get word out about this competition. Hopefully, through hearing this, students and staff will act and help lessen our school's carbon footprint," Social Media Coordinator Grace Pak, said.
The main takeaway from this competition is to promote environmental awareness while having a splash of fun into the mix. The Marriotts Ridge and Mount Hebron community is thrilled to see who comes out on top.
About the Contributor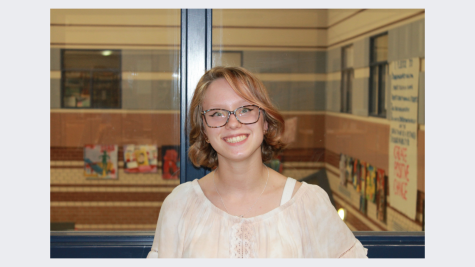 Brooke Mosher, News Editor
Hey there. My name is Brooke Mosher, and I am a senior. This year, I'm the news editor for The Stallion, and this is my fourth and final year in journalism....