Black History Month: Commemorating the Contributions of Those Breaking Through Racial Barriers
For the past 53 years, February has been celebrated as National Black History Month, where African American culture and history and its worldwide achievements are commemorated for their sizable impact on today's society.
When asked "Why is it important to have a month that celebrates Black History?" students' responses concluded that Black History Month is the time of year where we fully get to appreciate and honor the hardships and accomplishments of dedicated African American activists, authors, and more. Within the timeline of African American culture in the United States, and even worldwide, they have severely shaped today's society in paving the present and future for all African Americans around the world.
Black History Month outlines the facing issues that are still prevalent in today's society for African Americans and the continuous discrimination against their community. These issues allow for unification within the African American community to educate people outside of their community on their history and culture. Bringing recognition to such prevalent pieces of Black History is necessary in order to remember what African Americans went through, in times of racism and oppression, to get to where they are now.
In preparation for National Black History Month, the Black Student Union (BSU) has come up with several ideas to bring recognition of African American history and culture to Marriotts Ridge. While information is still secret as of right now, members speak on how they will soon have a meeting to discuss their preparations for Black History Month.
"Teachers can talk and teach more about important black figures everyday in class, mainly the English teachers, and overall, the school system should put more effort in educating students on African American history and culture," senior Sarata Cherif said.
As the time nears, students of Marriotts Ridge reflect on the month's celebration. "It's weird how there's only recognition of African American culture during this month and not every month– what makes this month so different from the rest?" Sophomore Samara Cheyenne said.
This response seemed to be continous, that Black History should be celebrated throughout the entire year and not just in a singular month, and if not celebrated, at least recognized.
Though Cheyenne goes on to say, "this month is a way for African Americans to feel more appreciated and recognized."
In a similar sense to what Cheyenne previously stated, Cherif explains the importance behind Black History Month to her, "learning the importance of black history…and educating others on certain topics relating to the appreciation of black culture."
Nonetheless, students along with Cheyenne and Cherif acknowledge that National Black History month gives African Americans the recognition they deserve as it uplifts black voices and stories from around the world when acknowledging Black history and culture. The recognition allows for there to be a singular focus on the contributions of their African American idols of the past and present.
To make a positive impact during Black History Month, here are several things one can do: support black owned businesses (whether it be local or out-of-state), donate to Black organizations/charities, attend Black History Month events, or read informational novels on African American history and culture to gain a better sense of perspective and cognitive understanding.
These things should not only be done and forgotten once the month is over with. Black History and Culture have a major part in sculpting American history. With the creation of National Black History Month, it helps bring recognition to the African American Community as it honors and commemorates the community by celebrating black achievements and voices.
About the Contributor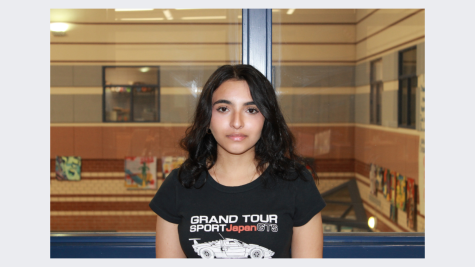 Mnayle Mohammad, Staff Writer
Hi, my name is Mnayle, and I'm a junior. This is my first year in journalism, and I'm a writer. One of the main reasons I joined journalism was because...