Students Are Egg-Cited For Easter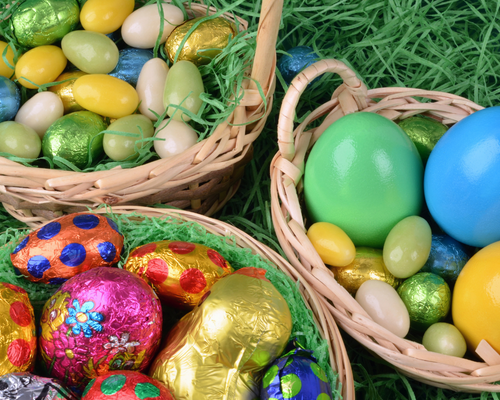 Easter, which will be celebrated on Sunday April 9th, originated as an ancient Pagan celebration of the Spring Equinox, and eventually Christianity adopted this celebration to be the day of observing the resurrection of Christ. In Christianity, 40 days prior to Easter is the time of Lent, which is when Christians give up or promise to do something as the premiere for Christ's resurrection.
This Easter, Mustangs who are celebrating shared their traditions. Many families have different ways of celebrating, from participating in Lent and egg hunts to going to church and even taking pictures with the Easter Bunny.
"I go to church, and I used to hunt for Easter eggs as a kid. For Lent, instead of giving something up, I try to change my lifestyle to be more organized and healthy by drinking more water than I usually would," senior Nikita Lobo said.
An important part of the holiday for many is the joy that the egg hunts and the Easter Bunny brings.
"My family does an egg hunt that ends with an Easter basket of gifts every Easter morning that I look forward to during Lent while making a personal sacrifice. I think the Easter Bunny is good for kids to look up to and have a positive role model for the religious holiday. Throughout the day we have lots of family time, and afterwards an Irish style dinner," sophomore Ellis Paris shared.
While the holiday is based around religious beliefs, people who aren't Christian can still enjoy aspects of the holiday that are more so for fun, family, and joy.
"My family isn't Christian, but every year we go to the mall to get pictures with the Easter Bunny because it's a fun outing, and we really enjoy the life sized bunny," freshmen Abby Wajenski said.
Easter is also meant to spend time with family and friends even if not everyone at the celebration is fully religious. While most family traditions are similar to the typical family dinner and family time, Easter still has its own unique aspects.
"My dad dressed up as the Easter Bunny for Halloween a few years ago, and every Easter since he takes out his bunny suit and wears it nonstop no matter where we go. The spirit my dad brings makes the holiday so much more enjoyable overall to have something not so serious included with a day about religion," freshman Allison Freitag stated.
Easter is built around core values that Christianity preaches to the world like love, family, joy and peace. Whether someone is Christian or not, they can enjoy the Easter holiday with their family and friends.
About the Contributor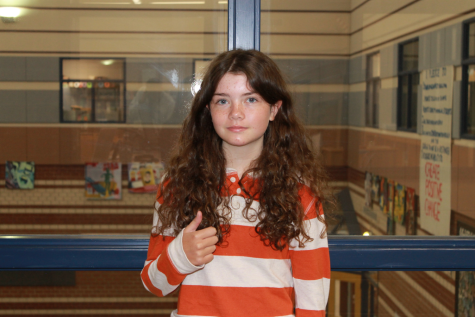 Gracie Donahoe, Staff Writer
Hey, I'm Gracie. I'm a freshman, and I'm psyched to be a writer for The Stallion this year. I love music: I play guitar and drums. I also skateboard.