Unique Ted Talks with Marriotts Ridge
On March 24th, Marriotts Ridge held its first TEDx Conference in the school's auditorium with the Marriotts Ridge community. Ted.com states that TEDx stems from Ted Talks, which are ways of informing the community about "Ideas Worth Spreading." This event was open to Mustangs and gave the opportunity for juniors and seniors to share personal passions.
The event was planned by seniors Julia Lee, Rishith Anand and their team. The team has been preparing for this event since last spring.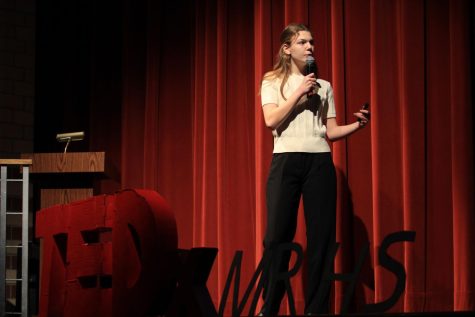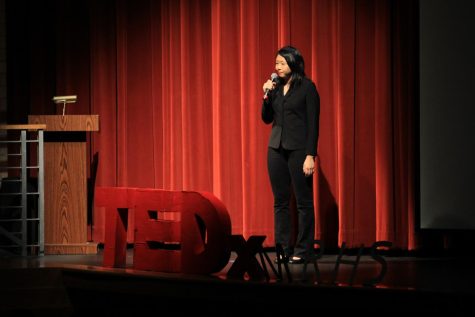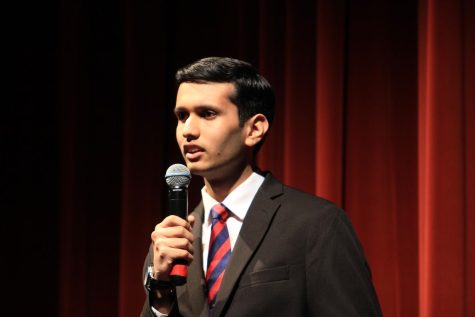 "My team and I knew we would be organizing TEDxMRHS since Spring 2022, but we only really got the planning process up and running in the summer," Lee said
The theme for the first annual TEDxMRHS is Ripples, which was inspired by the Ripple Effect. The Ripple Effect is a pervasive and sometimes unintentional influence that spreads through people.
"We hope that the talks presented at TEDxMRHS will leave an impact on everyone in the audience, changing aspects of their lives and the people around them — just like a ripple effect," Lee said.
While coordinating this event, Lee and her team faced many challenges along the way from funding issues to obtaining a license.
"Organizing any event is a challenging task, and the TED event is no exception. One of the biggest challenges we faced was securing funding for the event. Luckily, we were able to mostly overcome this obstacle with our successful carnations sale. Another significant hurdle the team faced was obtaining the license to run the event from TED. TED is a global platform that has strict requirements that must be met before an event can be licensed," Anand said.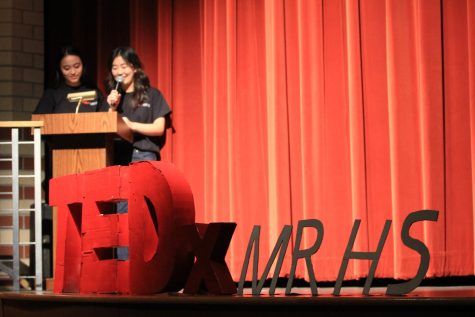 Six students were selected by the TEDxMRHS organizing team to share their stories. Those students are seniors Annie Wang, Isabel Mathews, Samantha Frink and Therese Kim and juniors Vardaan Srivastava and William Marbray. The students shared personal anecdotes on everything from heroism to polling practices. These topics connect to Ripples because the speakers want to leave an impact on their topics to their audience.
Senior Samantha Frink spoke on a variety of solutions on how society can ease the effects of climate change.
"My topic stems from wanting to explore different solutions to climate change. Most of the time we are too preoccupied with trying to invent things that we forget restoring or utilizing what we already have is often just as impactful if not more so. The ocean is one of the things we frequently forget is a great way to fight climate change," Frink said.
Junior William Marbray talked about his experience going into sudden Cardiac Arrest last year. This life changing event led Marbray to spread awareness about the dangers of this occurring to athletes.
"I wanted to personally tie my account in with advocating that the environment around sudden Cardiac Arrests in sports changes, so people can be more aware of how to prevent them from happening in the first place and how to respond if one does happen," Marbray explained.
Junior Vardaan Srivastava presented his passion for polling. He examined how polling works, how it can improve and significant challenges associated with the practice. A majority of his speaking experience comes from his skill as a Public Forum debater with the Speech and Debate Team.
"In terms of preparation, I do speech and debate, so a majority of the practice ends up coming from that where public speaking is common for us. A bunch of people including my two advisors in my research class have looked over my stuff which is also insanely helpful…essentially watching them prepare helps me learn how to prepare," Srivastava said.
With the event now being over, Srivastava reflects on how the conference was and how he felt his speaking went.
"It felt great to put on an amazing show and make a powerful impact on our fantastic audience members. I think the overall performance was great from everyone. I felt like I was prepared because I'm the kind that talks on the fly a lot, so I did kind of just go as it came," Srivastava said.
Since this occasion was Marriotts Ridge's first TEDx Conference, the organizers hope to create a place for students to share their stories and help the community learn something new.
About the Contributor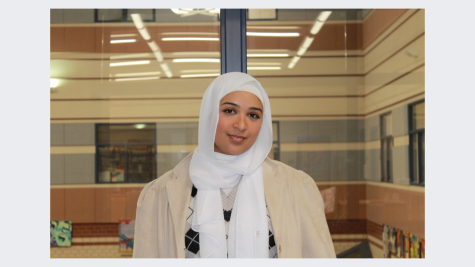 Sidrah Rizvi, Copy Editor
Hello! My name is Sidrah, and I'm a senior! This is my fourth and final year of journalism, and I'm a copy editor. Outside of school, I love driving around,...