The "Final" Countdown
With the end of the school year quickly approaching, finals week is imminent. This is the first time many students are taking finals and many don't know what to expect. Mustangs share their opinions about finals, the new weight change from the previous year and how they plan to study.
The weight change for finals and midterms this year has caused varying opinions among students. Midterms and finals now account for 20% of the total grade, a 10% increase from last year. This is an opportunity to improve your grade, but also increases the pressure to do well.
"I don't think the weight change will do much. All of the kids that burned out near the end of the year will have it easy because many tried [used their energy] for midterms and don't need to do as well on their finals," junior Anthony Angarita explained.
While some students are taking finals lightly and don't believe the weight change makes a difference, other students are voicing major concerns. They are upset about how one test can determine their overall grade. This could be a problem, especially if a student has been working hard all year but struggles with test taking skills.
"I don't like [the weight change] because…let's say if you were having a bad day, the final holds so much weight compared to it only being 5% last year," freshman Soha Mahapatra said.
To help students prepare for these grade altering tests, teachers are giving out review packets, reviewing different units during class time and coming up with creative, interactive activities. Teachers are aware of the stress and nervousness that finals bring, especially for freshmen, and are ready to help however they can.
"I've given them a study guide that has all of the content, as well as giving them back all of their old study guides from the different units that I kept, so they wouldn't lose it. I've also made a board game, which is like chutes and ladders meets trivia, which we are going to play for two to three days. We play this game I love called Heads Up which is taken from the Ellen DeGeneres phone game, and I made a Kahoot which many students love," history teacher Ms. Costabile said.
With increased importance for finals, students are hard at work preparing with various study techniques that will help them be successful. Many AP students feel more prepared for their final, having already studied in order to prepare for their AP tests.
"I did all of my studying for the AP test, so I am just going to review those notes a little bit," sophomore Simar Saini said.
She also shared how she plans to study for her other non-AP classes and gave helpful tips to other students.
"Focus on a single unit at a time and see how much you can write about a single topic and go back to old notes. If you got all of them, then you're good, but if you don't, continue to do that everyday to see how much you improve," Saini said.
Others also agreed that students should use class time efficiently and review in ways that are the most beneficial to them.
"Ask questions in class, talk to your teacher, participate. Most likely they're going to be quizzing you on the work you've been doing in class," junior Sarah Otto said.
Students also have to prioritize their studying and focus on classes where the outcome of their final will determine their final grade. There are grade calculators, which serve as a tool so students know exactly what they can get on their final
"I think finals are less stressful than midterms. The good news is that you can calculate your grade, and you can prioritize more efficiently than with midterms because you want to try to get your best on all of your midterms to set you up for success with finals. There will be some classes for some students where they can get an A or an E and still keep the same overall grade and perform even better because there's no pressure," Ms. Costabile said.
This is also the first time taking finals for many freshmen, which is a big change from middle school.
"Finals are a really small test that only takes a couple hours, but it determines so much of your grade this year; whereas, last year you had time to really learn concepts and engage in class by getting the help of your teachers and peers, and that contributed more to your grade than a small test," Mahapatra said.
Along with these concerns, many students believe that finals are not an accurate representation of a student's knowledge and growth throughout the year.
"Why are they letting a big fraction of our final grade rely on two days out of the entire year for each class?" sophomore Shrisha Dhakhwa said.
Sometimes this one test is the determining point for if the student receives an A or B for that course, which is frustrating for many students.
"I feel like I am learning things, but then when it gets put on a test, it's just gone. It is a completely different assessment as opposed to what we have learned in class. It's a different approach," Otto said.
Although students find finals and midterms stressful, many encourage their fellow classmates to continue to push through till the last day and not give up now.
About the Contributors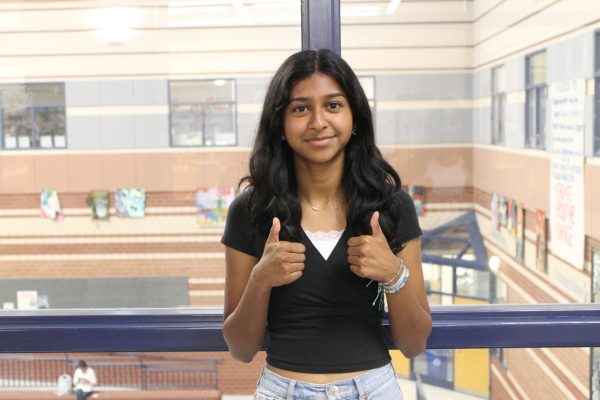 Sahasra Pola, News and Copy Editor
Hi, I'm Sahasra Pola! I'm a sophomore, and this is my first year of journalism. I am part of the class council at school, and I like to bake, read, and...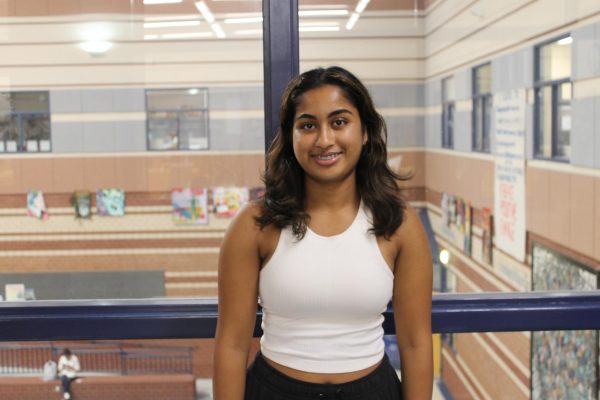 Simran Singh, Features Editor
Hi! I'm Simran Singh, and I am a junior. This is my second year in Journalism, and I'm excited to be the features editor for The Stallion. I'm in SGA...