New Movie Releases Close Out 2020
As 2020 comes to an end, a wave of new movie releases have students excited!
As 2020 comes to a close, movie critics and fanatics are waiting for the final movies of the year to be released. During the pandemic, the production and releases of many movies have been halted, leaving movie fans to wonder about what is still being released this year and what to look forward to. Lots of Mustangs are movie fans, and they have shared their picks for upcoming movies.
"I'm really looking forward to Don't Worry Darling because it features a lot of celebrities I really like, including Harry Styles and Florence Pugh," freshman Olivia DeVito said. "I'm also really looking forward to Eternals because I love Marvel [movies], and Harry Styles is also starring in that one."
Don't Worry Darling is an upcoming thriller directed by actress Olivia Wilde. The movie is centered on a bitter housewife in the 1950's. Along with Harry Styles, the movie also features Chris Pine and Gemma Chan. Harry Styles, known for his success in the pop music industry, is making yet another cinematic appearance since his first in Dunkirk (2017). Eternals is a new Marvel Comics movie bouncing off a previous film, SpiderMan: Far From Home. Set in the aftermath of Avengers Endgame, a group of immortal aliens, The Eternals, are sent to protect humans against the Deviants (their evil counterparts). Usually, the Marvel Cinematic Universe (MCU) would be able to film and release more movies this year, but their usual production schedule was delayed by the pandemic.
The MCU seems to be a favorite among students.
"I'm super pumped for the new Black Widow movie that's coming out next year, because I am a huge Marvel fan," said sophomore Jadyn Kelly. "Scarlett Johansson's portrayal of her character is spectacular! Also I'm really interested to learn about Black Widow's family and her past before becoming an Avenger."
In Black Widow, more of Johansson's character's past is unlocked and viewers get a deeper, more complex background than they do in previous movies. The movie takes place after Civil War and before Infinity War. Marvel is set to release at least four new movies in 2021
"I'm looking forward to seeing Dune and No Time to Die," sophomore Esther Cheon said. Dune is a sci-fi adventure based on the namesake novel by Frank Herbert. Zendaya, Jason Momoa and Rebecca Ferguson are among the talents in this cast. The original release date for Dune was December 18, 2020, but is now reportedly pushed back to October of 2021.
No Time to Die is a new movie in the James Bond saga. This will mark the first James Bond movie release since the death of the original Bond, Sean Connery, who passed away in October. The initial release date was November 25, 2020, but is now delayed because of COVID. No Time to Die is one in a long list of movie releases that have been delayed.
"I'm looking forward to Minari, directed by Lee Isaac Chung, because, like The Farewell (2019) starring Awkwafina, it reveals a different aspect of culture in America hardly shown in cinema," sophomore Julia Lee said. "As a Korean American myself, I think the story really connects with me."
'Minari' fortunately had a pre-pandemic world premiere release date at the Sundance Film Festival on February 26, 2020. One of the mentioned cast members, Awkwafina, has her own show based on some aspects of her personal life. The show is titled "Awkwafina is Nora from Queens", hinting to her hometown.
COVID has had a huge impact on the movie industry. Cinemas and theatres have been closed, and movie productions and releases have been delayed. Hollywood supports more than 2 million jobs and 400,000 businesses, and the halt of productions has cost many of these people and companies to lose income. Streaming services were very popular before COVID, but they are now more popular than ever since they are one of the only options to view movies during the pandemic. This influx of streaming service viewers diverts even more customers away from theatres and mainstream movies.
Dealing with the pandemic and adjusting to the new "normal" can be very stressful, and it's nice to have an exciting new movie to look forward to. Whether the excitement stems from a star-studded cast, an interesting plot, or the overall production, many students share a love of cinematic art.
About the Contributor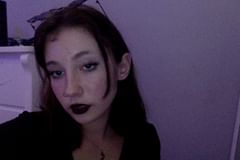 Mattie Newgent, Staff Writer
My name is Mattie Newgent. I am a sophomore at Marriotts Ridge high school and this is my first year on the journalism staff. I am very passionate about...