Gov. Hogan's Announcement Forces HCPSS to Scramble
Here's what Hogan's announcement means for HCPSS students.
School districts across the state were thrown into a frenzy Thursday afternoon after Governor Larry Hogan announced that all Maryland public schools must have a hybrid learning model in place by March 1.
Although Governor Hogan does not have the authority to force school districts into implementing a hybrid model, he alluded to the possibility of pulling state funding for any districts that do not abide.
"If the school systems do not immediately begin a good-faith effort to return to the classrooms, we will explore every legal avenue at our disposal," Hogan stated.
Hogan's unwarranted and abrupt call for returning to in-person learning left many teachers and administrators worried for their safety, since many of them have not yet received their COVID vaccinations. All educators are part of Phase 1B of Maryland's vaccine distribution plan, which is supposed to be completed by the end of January, but due to slow rollout, many are still awaiting vaccinations. Without vaccines, many teachers have expressed concerns about having to return to in-person learning, even with strict safety measures in place.
The Howard County Board of Education, which had previously voted to extend fully-virtual learning until the end of Quarter 3 in mid-April, is now forced to scramble to create a hybrid model. Fortunately, the Board had a previously-scheduled meeting for Thursday afternoon, in which they were planning to discuss the future of Student Resource Officers in schools, as well as budget decisions.
Superintendent Dr. Martirano, who was reportedly given no information or warning before the Hogan press conference, began the Board of Education meeting by announcing the cancelation of the recently-revealed schedule for Quarter 3. This decision will leave students and staff in the preexisting daily schedule until March 1, when the hybrid model is expected to be implemented.
In their Thursday meeting, the Board determined that the new hybrid model will be a full-day, concurrent hybrid learning model, in which students will have the option of being in the building up to two days per week. According to a source close to HCPSS, the new model will likely follow the 90 minute class period schedule which was proposed earlier in the year. Teachers will simultaneously teach in-person students and virtual students (i.e. the concurrent hybrid model). In-person students will sit in socially distanced desks and will complete all assignments virtually on laptops, as to not exclude the at-home learners.
The specifics of the schedule are likely to be determined on Monday and Tuesday, during the Board's next meetings. More information about the timeline of implementing a hybrid model will become clear Friday, when all Maryland superintendents will meet with the State Superintendent to discuss Hogan's expectations in detail.
If a hybrid model is implemented, HCPSS will reportedly lose 30% of teachers county-wide, all of whom announced they will either retire, take a leave of absence, or quit (per a recent poll). In addition, according to a source close to HCPSS, 10% of teachers responded saying that they will not be vaccinated.
In August, Governor Hogan and State Superintendent Salmon announced that all schools were permitted to resume in-person learning, encouraging the implementation of hybrid models. After President Biden's COVID relief executive orders were signed, some of which encouraged finding solutions to resume in-person learning, it appears that Hogan is cracking down on school districts that have remained virtual.
School districts across the state will now hurry to appease Governor Hogan while attempting to maintain the safety of all students and staff amidst a surging pandemic.
About the Contributor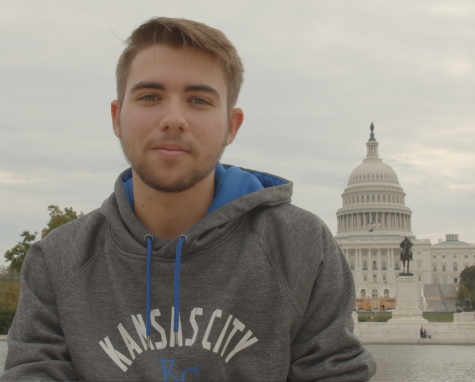 Ryan Williams-Abrams, Editor In Chief
Hello, my name is Ryan Williams-Abrams.  I am in my second year in Journalism, and I work as the Editor In Chief.  I'm passionate about filmmaking, journalism,...