National Honor Society Adapts to a Virtual Setting
With everyone needing to adapt to online school, National Honor Society (NHS) has been quickly conforming to the new standard by going virtual with their normally in-person work.
This year, the NHS Executive Board, along with Ms. Reier, the MRHS chapter adviser, has made strategic decisions to the inner workings of NHS in order to keep NHS running smoothly as possible during online schooling.
"Along with our MRHS chapter adviser Ms. Reier, all of the members of the executive board made these decisions together, as we think that these changes are appropriate given all of the difficulties as a result of COVID-19," senior Karlyle Yarema said.
With the coronavirus pandemic, normal NHS-ran volunteer opportunities are harder to organize. Every year, NHS organizes events and drives are held in the building, providing the required service hours for all members. This year, in order to conform to social distancing guidelines, NHS has come up with a new, quarantine-friendly solution.
"[Drives] are now held with dropboxes outside the school and no-contact drive thru drop offs," Yarema said.
So far, NHS has completed many drives, including the annual "Toys for Tots" drive, which collects toys to support families. They have also held a successful donation drives to support homeless veterans in our area and to collect clothing for cold weather.
"Adjusting to Covid had been weird and new to everyone, especially students. For NHS events, we have had to think about how we could maximize our efforts without risking the health and safety of students," senior Alex Ratnakar said.
In addition to donations, NHS members have been volunteering to shovel snow off driveways in their "Good Snowmaritan" program. They have also volunteered to sew masks for the University of Maryland Medical Center.
There were also changes to the membership process. This year, they digitized the application process, rather than the traditional physical paper forms. In addition, the normal in-person induction ceremony had to be canceled.
"[Unfortunately,] new members weren't able to experience the induction ceremony that is [normally] quite special for the inductee and their family," Ratnakar said.
Finally, the requirements for the number of service credits needed for members has been adjusted as well. Service credits are usually a way for the NHS to keep track of a member's service to the NHS. Seniors inducted last year are required 10 service credits while new juniors and seniors are required 8 service credits.
"Members can get service credits by participating in service events. Some events that require more work grant more credit," Ratnakar said. All of the different volunteer opportunities, like drives and donations, give opportunities to earn credits.
Much like many other organizations, The National Honor Society has needed to make changes in order to adjust to the pandemic. From the small things, like the application process, to larger events, like holding safe and contactless drives to help the community, NHS has been altered and improved during virtual learning.
About the Contributor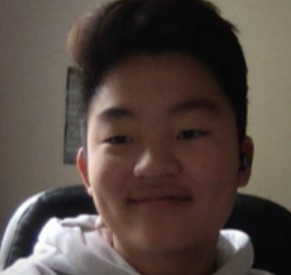 Jonah Woo, Staff Writer
Hello, I am Jonah Woo. This is my freshman year and my first year (of course) taking journalism. I enjoy playing cello and doing Taekwondo. In my free...