Business-Minded Mustangs Take on FBLA Regionals
On the 21st of January, FBLA Regionals took place at Glenelg High School. Future Business Leaders of America, Inc (FBLA) is the largest business Career and Technical Student Organization in the world.
"You all might not be future business leaders of America, but you are definitely future leaders of America." guest speaker said, kicking off the event.
Each year, FBLA helps over 230,000 members prepare for careers in business. FBLA inspires and prepares students to become community-minded business leaders in a global society through relevant career preparation and leadership experiences.
"FBLA, Future Business Leaders of American, helps high school students prepare for careers in business through academic competitions, leadership development, and application of business principles in a competitive environment. It is a great way for students to develop skills in networking, public speaking, and leadership," FBLA advisor Mrs. Miller said.
FBLA is a great way to learn more about business with it including many different categories.
"It is certainly a lot of work and effort, but it really is a great opportunity for students who are certain that they want to pursue in the business field," junior Archana Ponnada said.
In order to be successful at the event, FBLA members come fully prepared for their presentations and are well versed in the format of the competition.
Mrs. Miller explained how students prepared for the event in more detail, "On the testing side of the competitions, students were provided with practice tests, study guides, and reviews. On the in-person performances, students were given examples of previous work, and practice sessions where students provide feedback to other individuals who have competed in those same events."
This year the national theme is "One Association for Service, Education & Progress," and included different events students could participate in underneath this theme. Students could choose events that best fit their interests and compete in such as Business Plan, Social Media Strategies, etc.
"One thing I love about FBLA is that it's so diverse. So I was interested in social media and wanted to connect it to business, marketing, or Finance, I'd participate in social media strategies," junior Suhas Chokkaku said.
At Marriotts Ridge, students set goals to reach in order to better themselves from last year's FBLA Regionals results.
"My goal for Regionals is to get students familiar with the in-person format, since we have been virtual the last three years. My other main goal is to have students do their best during their testing and performance events, with hopefully a number of students qualifying for the State leadership Conference in March," Mrs. Miller said.
Many excellent groups and individuals qualified for the upcoming States Conference. In the individual section, Julia Kumor, Deven Battish, Eric Huang, Phanishree Gunukula, Junie Ro, Lisa Yan, Samit Swayambhatla, Sasidharan Vaithiyanathan, Sophia Cai, Samarth Apte, Emily Tian, Sakshi Singh, Olivia Cai, Thirunavukkarasu Sethuraman, Srijan Kyasa, Kelly Liu, Suhas Chokkaku, Sathvik Tumpundhi, Vishvak Sriram, Micheal Chen, Aryan Vegad, Suraj Sivam, Satwik Kanaparthi, Alex Nguyen, Srujan Mandavill, Pratham Sethia, Joshua Akinladenu, Dheeraj Naraharisetti, and Dennise Lopez Gonzales.
The groups that qualified are Sangmin Lee, Amey Gupta, Risha Basatwar, Sahan Pamujula, Kavin Seralathan, and Shagun Kang's team.
The FBLA club at Marriotts Ridge successfully prepared and planned. Members strived to reach their personal goals and had a great deal of fun along the way.
About the Contributor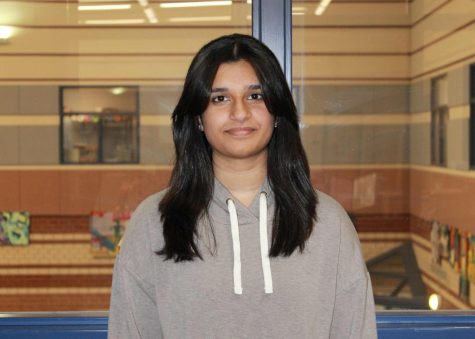 Deeksha Takkoli, Staff Writer
Hey! My name is Deeksha Takkoli. I am currently a junior taking journalism for the first time. I'm excited to become a writer and write about topics...