How Virtual Learning Affects Mental Health
Although the pandemic has been an issue around the world for almost a year, adjusting to quarantines and isolation is still not easy. Along with isolation, students have had to adjust themselves to school online; logging into classes via a computer, learning through a screen, and having all work due virtually.
"Online school was alright at first but I quickly lost motivation, and I'm just getting by now," sophomore Imara Parvez said.
Many students feel a lack of motivation and drive to do their work. However, teachers have also had to adjust to these new norms.
"I really appreciate everything the teachers have been doing. I understand that it's been tough for them as well, since they've never done this before either," Parvez said.
Many student's feel a sense of dread when having to log onto school and turn in work virtually.
"My mental health got way worse [since school started] since work is harder virtually," sophomore Lindsay Hong said.
Classroom norms like worksheets and homework bins have become a thing of the past. Virtual homework and classwork is a big adjustment, and some students don't work or learn as well online as they would in person and hands-on.
"I think the teachers should be less strict with homework; it's harder to get stuff done when it's virtual," Hong said.
Along with impacting school and education, COVID has also impacted the social lives of many teens.
"My mental health has declined [recently]. It was never good at first, but it took a seriously bad toll during quarantine; I recently started taking medication to treat it," junior Ryan Lee said. "Besides mental health, I've had the opportunity to meet some new friends and people who I never thought I'd be friends with. I've been able to spend more time working with some of my hobbies/interests as well."
Now, in February, students must switch over to the second semester, meaning new teachers, meet codes, and homework. The first day of school is always nerve wracking, but in the world of virtual learning, it might feel monotonous and dreadful.
"I'm looking forward to the second semester, but really only because I just want to be done with the first," freshman Jake Hogan said. The feeling of just 'getting by' seems to be common among students. "Hopefully these classes will be reasonable and not just dump hours of homework on me like most of my classes do now. However, I think that being in new classes at earlier times may stress me out a bit more, and I am nervous," Hogan said.
After a seemingly out-of-the-blue press conference from Governor Hogan on January 21st, Howard County has released a new hybrid model for second semester classes. HCPSS Superintendent Michael Martirano said, "The Howard County school system is now aiming to get students back in classrooms in a hybrid learning model on March 1."
This newest hybrid plan will have students returning to in-person school in the second semester. Students may be returning to a more familiar learning environment, but it will not fully be the same, as students will be required to wear masks and will only be at school for a maximum of two days per week.
"At its work session January 26, 2021, the Howard County Board of Education approved a phased-in hybrid model for students to return to school in person. The approved model will bring students back to in-person instruction over the course of four phases beginning March 1, 2021. All students will have the option to continue receiving fully virtual instruction," per HCPSS. The hybrid model does not permit the entire school's population to be in the building at once. "Week of March 29: Students in grades 3, 4, 5, 6, 9, 12, and those who participate in Career and Technical Education at ARL return in a hybrid model. Week of April 12: Students in grades 7, 8, 10 and 11 return in a hybrid model."
Hopefully, this hybrid model will bring a sense of relief and hope to students who have been struggling online, and for all students to start easing back into a normal life.
About the Contributor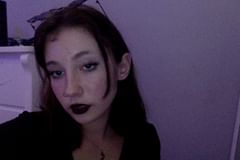 Mattie Newgent, Staff Writer
My name is Mattie Newgent. I am a sophomore at Marriotts Ridge high school and this is my first year on the journalism staff. I am very passionate about...